News: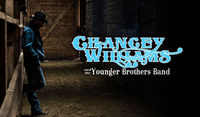 Chancey Williams will perform in Libby on Friday, February 9th at the Libby Memorial Events Center.

Chancey Williams and the Younger Brothers Band to perform in Libby Feb. 9 (posted 2/6/18)
Will be in Kalispell Feb. 10th
Following their Top 10 debut on the iTunes Country Album chart, Wyoming native and singer-songwriter, Chancey Williams and the Younger Brothers Band will perform two back-to-back Montana show dates in February.

They will perform in Libby on Friday, February 9th. The band will hit the stage at 8pm Friday night at the Libby Memorial Events Center.

On Saturday, immediately following the rodeo at the Bailey Pro Rodeo Majestic Valley Arena, the band will perform songs from their latest album, "Rodeo Cold Beer" which was most recently awarded Album of the Year at the 2017 Rocky Mountain Country Music Awards.

Earning the #1 spot on the Billboard Heatseekers Mountain chart, the ten song collection features tracks about love, endurance, brotherhood and soul searching, among other topics, includes the single "Down With That," which won 2016 Rocky Mountain CMA Song of the Year and 2017 Rocky Mountain CMA Album of the Year. Also among Rodeo Cold Beer's tracks is "Silhouette," a seductive and sultry song, penned by Josh Thompson ("Any Old Barstool"), Josh Dorr and Andrew Paul Petroff.

The Wyoming native (from Moorcroft) was recently chosen as one of the five artists from around the country who identify with a specific region (LA, Detroit, Charleston, Memphis and Wyoming) to represent his home state of Wyoming for the USA Through Music campaign that will air as a short film on BBC World News.

Fans can purchase their Rodeo Cold Beer album here: https://itunes.apple.com/us/album/rodeo-cold-beer/id1224263696?i=1224263697.

Libby event tickets:
Who: Chancey Williams and the Younger Brothers Band
When: Friday, February 9, 2018
Where: Libby Memorial Events Center - Libby, MT
Tickets: $12.00-$15.00 here

Kalispell event tickets:
Who: Chancey Williams and the Younger Brothers Band
When: Saturday, February 10, 2018
Where: Bailey Pro Rodeo Majestic Valley Arena - Kalispell, MT
Tickets: $10.00-$25.00 here

About Chancey Williams and the Younger Brothers Band:
Saddle bronc rider turned country singer-songwriter, Chancey Williams has gone from competing on horseback to performing on center stage at major rodeos. The only artist besides Chris LeDoux to both ride and perform at the "Daddy of 'Em All" rodeo, Cheyenne Frontier Days, Williams is the authentic next cowboy of country music. Growing up on a ranch in the Cowboy State (Wyoming), Williams learned the cowboy-way-of-life from his father. Like his dad, Williams found himself a successful bronc rider, winning the National High School Rodeo Finals, the College National Finals and a couple rounds at Cheyenne Frontier Days. Trading his saddle for a setlist in 2013, with the release of their first album, Echo, which graced the Billboard Heatseekers Chart, Williams has since shared the stage with a few of his heroes (Chris LeDoux, Merle Haggard, Alabama, Dwight Yoakam), as well as several current mainstream country acts (Lady Antebellum, Miranda Lambert, Eric Church). Chancey Williams and the Younger Brothers Band has recently shared tour dates with Old Dominion, Toby Keith, Billy Currington, Eli Young Band, Casey Donahew, Stoney LaRue and Aaron Watson. On May 19, 2017, they released their sophomore album, "Rodeo Cold Beer," which debuted at #7 on iTunes Country Albums Chart and just hit #1 on Billboard Heatseekers Mountain chart. Williams was recently awarded Entertainer of the Year and Album of the Year at the 2017 Rocky Mountain Country Music Awards this past October. The band ended another successful year with a return opening ceremony performance at the Thomas and Mack Center for "Superbowl of Rodeo," the 2017 Wrangler National Finals Rodeo (WNRF).


---
Hunter Education classes available in NW Montana in Feb & March (posted 2/5/18)
Free Rifle and Bow hunter education classes required to get hunting license
Montana Fish, Wildlife & Parks
The first hunter and bowhunter education classes of 2018 are open to registration across northwest Montana.

Hunter education courses are currently scheduled in Bigfork, Whitefish, Libby, Plains, Somers and Trout Creek. Bowhunter education courses are scheduled for Plains and Columbia Falls. Online registration is open by visiting fwp.mt.gov/education/hunter and selecting "Find a Class or Field Course."

Instructors in other communities are in the process of organizing additional courses and those classes will be announced in the coming weeks and months. For updates, follow Montana Fish, Wildlife & Parks' Region 1 Facebook page or visit fwp.mt.gov/education/hunter.

A student must be at least 10 years old to register for a hunter education class. There is no maximum age limit. Classroom courses are free and anyone is welcome to take the course, especially parents who want to accompany their child.

Online hunter education courses are available for those who are 18 years or older. The online course allows participants to complete the classroom equivalent of the Montana Hunter Education Course online. Adults must still attend a practical field course to become certified.

Class days and total hours vary by area. Participants must attend all of the classroom sessions, field course, and pass a final exam to become certified. To purchase a Montana hunting license, any person born after Jan. 1, 1985, must show a certificate of completing a hunter education course.

Hunter and bowhunter education instructors are needed across northwest Montana to teach safety, outdoor skills, ethics and responsibility to students of all ages. Volunteer instructors play a vital role in carrying on Montana's hunting heritage and tradition. For more information, contact Dillon Tabish at (406) 751-4564.

Hunter Education Courses
Bigfork
Bigfork High School music room
Orientation: March 21, 7-8 p.m.
Classes: March 26-30, 6-9 p.m.
Field Course: March 31
Instructor: Rod Day, (406) 249-5402

Libby
Libby Elementary School
Classes: Feb. 15, Feb. 19-22, Feb. 26-27, 6:30-9 p.m.
Field Course: March 3
Instructor: Bill Swagger, (406) 334-0352

Plains
Plains High School
Orientation: Feb. 26, 6-8 p.m.
Classes: March 19-23, 6-8:30 p.m.
Field Course: March 24
Instructor: Wayne Crismore, (406) 826-5139

Somers
Somers Middle School
Orientation: Feb. 20, 3:30-5 p.m.
Classes: March 5-8, 3:30-6:30 p.m.
Field Course & Test: March 10
Instructor: Wes Plummer, (406) 250-3437

Trout Creek
Trout Creek Fire Station
Meet Feb. 12, 7-9 p.m., to decide the six nights when courses will be held
Instructor: Harold Hudson, (406) 827-4010

Whitefish
Whitefish Middle School
Classes: March 5-6; March 8-9, 6-9 p.m.
Field Course: March 10
Instructor: Ron Nail, (406) 862-4509

Bowhunter Education Courses
Columbia Falls
North Valley Community Center
Classes: May 17-18, 6:30-9 p.m.
Field Course: May 19, Noon-5 p.m.
Instructor: David Yeats, (406) 888-7800

Plains
Plains High School
Classes: April 2-5, 6-8:30 p.m.
Field Course: April 6, 4:30-8 p.m.
Instructor: Wayne Crismore, (406) 826-5139

Additional courses will be offered in other communities this spring.

---
How was Libby,Troy,Yaak Real Estate in 2017? (posted 1/16/18)
Market Statistics
Guest article by Alice L. Hayes, Loveless Realty
2017 was a very busy year. We were able to help many people move to their new home, move out of their old home, sell their land, or even move to a new town. But, there have been others who are still looking to sell their home or land or looking to buy that 'just right home' or 'perfect piece of land'. We trust 2018 will be their year.

And Inventory – oh my – that is in Short supply. We are looking for properties to offer to buyers. If you've 'toyed' with the idea of selling – please let us know – and we will be happy to visit with you about what we can do for you.

1/1/2017—12/31/2017 Current RE Figures were:

SALES & PENDINGS:
202 Residential SALES:
150 in Libby
44 in Troy
8 in Yaak

67 Land SALES:
48 in Libby
19 in Troy
5 in Yaak

7 Commercial SALES:
4 in Libby
2 in Troy
1 in Yaak

6 Residential PENDING:
2 in Libby
3 in Troy
1 in Yaak

5 Land PENDING:
3 in Libby
2 in Troy

0 Commercial/M-Family PENDING

ACTIVE LISTINGS:
89 Residential ACTIVES:
39 in Libby
42 in Troy
8 Yaak

195 Land ACTIVES:
106 in Libby
78 in Troy
11 in Yaak

24 Commercial ACTIVE:
21 in Libby
3 in Troy
0 Yaak

What Were the Price Ranges of SOLDS in 2017??
10K - $150,000 = 62 Sales
150K - $250,000 = 20 Sales
250K - $500,000 = 22 Sales
500K - $800,000 = 4 Sales
800K - $1,500,000 = 5

Interest Rates Remain LOW—NOW Could be a Great Time to Purchase
As of 12/31/2017 Conforming & FHA Loans:
30-Year Fixed; Interest = 3.375%; APR = 3.537%
15-Year Fixed; Interest = 2.625%; APR = 2.913%

Information obtained through Montana Regional MLS (MR MLS)

What to Do in the Winter?
Have you checked out the painting classes being offered in Libby? These small fun classes are held at a variety of locations. A couple hours of fun results in your own art work.
For people wanting to walk in a safe environment this winter, the Libby Elementary School offers 'hall walkers' Monday through Friday during the hours of 4:30pm to 6:30pm.
Troy has a new ice skating pond with bonfire and fun for all. Located at Roosevelt Park.
Our own ski hill has some pretty amazing conditions – check it out and enjoy a day on Turner. www.skiturner.com
Ice Fishing Derby season begins the week of January 20th.

Alice & Jim - Team Hayes Realtors
Loveless Realty - 519 W. 9th - Libby, MT 59923
Cell #'s:
(Alice) 406-293-8364
(Jim) 406-293-1926
Texts:
(Alice) 406-293-8364
Emails:
alice@alicehayes.com
jim@alicehayes.com
Website:
www.alicehayes.com

---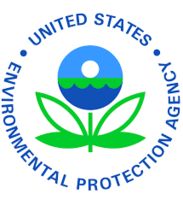 Superfund sites in Libby, Montana among sites on EPA redevelopment focus list (posted 1/17/18)
U.S. Environmental Protection Agency
On Wednesday, January 17, 2018, the U.S. Environmental Protection Agency (EPA) identified the Libby Asbestos Superfund and Libby Groundwater Superfund sites in Libby, Montana, as among 31 current and former Superfund National Priorities List (NPL) sites with the greatest expected redevelopment and commercial potential.

"EPA is more than a collaborative partner to remediate the nation's most contaminated sites, we're also working to successfully integrate Superfund sites back into communities across the country," said EPA Administrator Scott Pruitt. "Today's redevelopment list incorporates Superfund sites ready to become catalysts for economic growth and revitalization."

EPA's redevelopment focus list includes specific areas of the Libby Asbestos Superfund Site, including the Former Stimson Lumber Mill (Operable Unit 5) and the Libby Groundwater Superfund site, adjacent areas that sit at the junction of State Highway 38 and U.S. Highway 2. EPA is working with the Lincoln County Port Authority and International Paper to support an ongoing redevelopment planning project for the area. The site is part of the Kootenai Business Park and is zoned for commercial and industrial redevelopment, as well as recreation.

EPA placed the Libby Asbestos site on the Superfund NPL in 2002 and implemented extensive cleanup actions at the Former Stimson Lumber Mill site. The Libby Groundwater site was placed on the Superfund NPL in 1983. From 1946 to 2003, several companies operated wood-treating facilities at the property and vermiculite mined from Libby was found to be contaminated with Libby amphibole asbestos. The use or transportation of vermiculite products at the site resulted in contamination of soil, debris and structures. Additionally, spills and disposal practices from the wood treating operations contaminated soil, groundwater, surface water and sediment with hazardous chemicals.

"EPA continues to work proactively to support reuse and redevelopment opportunities in Libby," said EPA Regional Administrator Doug Benevento. "The completion of Superfund cleanup actions at the Kootenai Business Park has led to additional investments in infrastructure, transportation, and site improvements that will attract and support new industrial and commercial development. We look forward to helping our partners in the Libby community as they look to revitalize once-contaminated properties and create economic assets."

Superfund redevelopment has helped countless communities reclaim and reuse thousands of acres of formerly contaminated land. Superfund sites on the list have significant redevelopment potential based on previous outside interest, access to transportation corridors, land values, and other critical development drivers.

This is not a complete list, rather it easily directs interested developers and potential owners to Superfund sites with redevelopment potential. The sites on this list are in alphabetical order and not ranked in any particular way. As of January 11, 2018, the Superfund Redevelopment List is:
Aerojet General Corp., Rancho Cordova, CA
Aircraft Components, Benton Harbor, MI
Allied Paper, Inc./Portage Creek/Kalamazoo River, Kalamazoo, MI
Armour Road, North Kansas City, MO
Arrowhead Refinery Co., Hermantown, MN
BoRit Asbestos, Ambler, PA
Bunker Hill Mining & Metallurgical Complex, Smelterville, ID
Crater Resources Inc./Keystone Coke Co./Alan Wood Steel Co., Upper Merion
Township, PA
Eagle Mine, Minturn, CO
Florida Steel Corp., Indiantown, FL
Frontier Hard Chrome, Inc., Vancouver, WA
Kerr-McGee Chemical Corp – Columbus, Columbus, MS
Kerr-McGee Chemical Corp – Jacksonville, Jacksonville, FL
Koppers Co., Inc., Charleston, SC
Libby Asbestos and Libby Groundwater Sites, Libby, MT
Many Diversified Interests, Inc., Houston, TX
McCormick & Baxter Creosoting Co., Portland, OR
Metal Bank, Philadelphia, PA
MGM Brakes, Cloverdale, CA
New Bedford, New Bedford, MA
Operating Industries Inc. Landfill, Monterey Park, CA
Peoples Natural Gas, Dubuque, IA
Pepper Steel & Alloys, Inc., Medley, FL
Quendall Terminal, Renton, WARaymark Industries, Inc., Stratford, CT
Roebling Steel Co., Burlington County, NJ
Sanford Dry Cleaners, Sanford, FL
Sharon Steel Corp., Midvale, UT
St. Louis River Site, Duluth, MN
U.S. Finishing/Cone Mills, Greenville, SC
U.S. Smelter and Lead Refinery, Inc., East Chicago, IN

In July 2017, the Superfund Task Force released its recommendations (https://www.epa.gov/newsreleases/epa-announces-superfund-task-force-recommendations) to streamline and improve the Superfund program including a focus on redevelopment training, tools and resources towards sites on the NPL. EPA will work diligently with developers interested in reusing these and other Superfund sites; will identify potentially interested businesses and industries to keep them apprised of redevelopment opportunities; and will continue to engage with community groups in cleanup and redevelopment activities to ensure the successful redevelopment and revitalization of their communities.

Administrator Pruitt has set the expectation that there will be a renewed focus on accelerating work and progress at all Superfund sites across the country. The Superfund program remains dedicated to addressing risk and accelerating progress at all of its sites, not just those on the list.

This is not a complete list of sites in the Superfund program with redevelopment potential. The list is intended to be dynamic. Sites will move on and off the list as appropriate.

For more information please visit: https://www.epa.gov/superfund-redevelopment-initiative/superfund-redevelopment-focus-list

---
Libby lies in the northwest corner of Montana and is nestled in a valley carved by the Kootenai River on the flank of the majestic Cabinet Mountain Range and Wilderness Area. Today about 2,800 people live within Libby proper. The main industries are lumber and wood products, mining, tourism and recreation. The movies "The River Wild" and "Always" were filmed here. Contact the Libby Chamber of Commerce for brochures, info on lodging and events, general area information, and contact information for local businesses and services.
SUMMER
When the weather warms and the mountain snows melt away, the Kootenai National Forest comes alive with over 2.2 million acres of public land as a playground. Mountain trails and lakes open up, beautiful wildflowers come in bloom, and wildlife have their young. Libby is the basecamp for the Cabinet Mountains Wilderness Area, 90-mile long Lake Koocanusa, the Northwest Peaks Scenic Area, and the Ten Lakes Scenic Area. There is good access to most of the Forest and plenty of room to get away from it all!
WINTER
Winter in Montana means snow, and lots of it! For those who love to play in the deep powder, the Libby area offers tremendous winter fun. Turner Mountain Ski Area, located just 22 miles from Libby, offers challenging downhill skiing with a beautiful view. Their slogan is "steep, deep and cheap", and Turner definitely lives up to that. It's still fairly undiscovered, so you can escape the crowds and get the cheapest lift tickets around. For those who love snowmobiling, there are hundreds of miles of backcountry roads to sled on in the Kootenai National Forest. Cross-country skiers and ice fishermen also can find solitude on a lake and miles of quiet forest trails to enjoy the outdoors. Those who are a bit on the wild and crazy side will love the antics of the Libby Polar Bear Club. Members take winter-time "swims" in frigid Libby Creek every Sunday from October to April. Plungers have ranged in age from 3 to 61. As long as the ice can be broken on the creek, if it has formed, the group will take their plunge, no matter the temperature.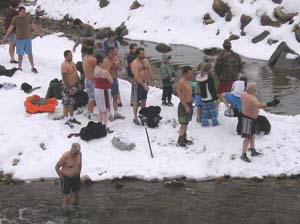 These people must be craaaazzzzzy!
Libby Polar Bear Club