News:
CASA for Kids informational session Dec. 10 in Libby (posted 12/4/18)
Learn how to become an advocate for a child in foster care
Join CASA for Kids, Monday, December 10th at 5:30pm, to learn more about how to become an advocate for a child in foster care. The meeting will be located in Room 117 of the Lincoln County campus of Flathead Valley Community College, 225 Commerce Way in Libby. There will be a brief informative session. Light refreshments will be served

Every day children are abused and neglected. In 2008, the number of Montana kids in foster care totaled 1,507. Ten years later, that number has grown to nearly 4,000 kids, an increase of 165 percent, according to a report filed by the Protect Montana Kids Commission. Currently, there are over 60 children involved with Lincoln County's 19th Judicial District Court system through no fault of their own. These children are typically referred to as foster children. Come learn more about what you can do for these children.

Children in foster care need a voice. This is when the CASA, Court Appointed Special Advocate, steps in. CASA for Kids matches foster children with an advocate who will fight for and protect a child's right to be safe, to be treated with dignity and respect, and to learn and grow in the security of a loving family. In Lincoln County, the CASA serves as the child's guardian ad litem. The advocate ensures that the child's needs and best interests are heard in the court system.

Applicants must be at least 21 years old and able to pass both a criminal and CPS background. They need to complete at least 50 hours of training, make a commitment to remain with their assigned child for the duration of the child's case and be willing to work with a team of professionals for the child's best interest. A qualified volunteer will have excellent written and oral communication skills, basic computer skills, a willingness to work with a team, and most important, a heart for children.

CASA 101 training begins on January 17, 2019. To become part of Lincoln County's first-ever CASA class, applications must be submitted by January 4, 2019. Applications packets will be available at the information session or you can request one be sent to you by calling the CASA office, (406) 291-8912.
---
President Trump declares Dec. 5 National Day of Mourning (posted 12/1/18)
President Trump declares Dec. 5 National Day of Mourning
President Donald J. Trump
Executive Order Issued on: Saturday, December 1, 2018
It is my sorrowful duty to announce officially the death of George Herbert Walker Bush, the forty-first President of the United States, on November 30, 2018.

President Bush led a great American life, one that combined and personified two of our Nation's greatest virtues: an entrepreneurial spirit and a commitment to public service. Our country will greatly miss his inspiring example.

On the day he turned 18, 6 months after the attack on Pearl Harbor, George H.W. Bush volunteered for combat duty in the Second World War. The youngest aviator in United States naval history at the time, he flew 58 combat missions, including one in which, after taking enemy fire, he parachuted from his burning plane into the Pacific Ocean. After the war, he returned home and started a business. In his words, "the big thing" he learned from this endeavor was "the satisfaction of creating jobs."

The same unselfish spirit that motivated his business pursuits later inspired him to resume the public service he began as a young man. First, as a member of Congress, then as Ambassador to the United Nations, Chief of the United States Liaison Office in China, Director of Central Intelligence, Vice President, and finally President of the United States, George H.W. Bush guided our Nation through the Cold War, to its peaceful and victorious end, and into the decades of prosperity that have followed. Through sound judgment, practical wisdom, and steady leadership, President Bush made safer the second half of a tumultuous and dangerous century.

Even with all he accomplished in service to our Nation, President Bush remained humble. He never believed that government — even when under his own leadership — could be the source of our Nation's strength or its greatness. America, he rightly told us, is illuminated by "a thousand points of light," "ethnic, religious, social, business, labor union, neighborhood, regional and other organizations, all of them varied, voluntary and unique" in which Americans serve Americans to build and maintain the greatest Nation on the face of the Earth. President Bush recognized that these communities of people are the true source of America's strength and vitality.

It is with great sadness that we mark the passing of one of America's greatest points of light, the death of President George H.W. Bush.

NOW, THEREFORE, I, DONALD J. TRUMP, President of the United States of America, by the authority vested in me by the Constitution and the laws of the United States, in honor and tribute to the memory of President George H.W. Bush, and as an expression of public sorrow, do hereby direct that the flag of the United States be displayed at half-staff at the White House and on all public buildings and grounds, at all military posts and naval stations, and on all naval vessels of the Federal Government in the District of Columbia and throughout the United States and its Territories and possessions for a period of 30 days from the day of his death. I also direct that, for the same length of time, the representatives of the United States in foreign countries shall make similar arrangements for the display of the flag at half staff over their embassies, legations, consular offices, and other facilities abroad, including all military facilities and naval vessels and stations.

I hereby order that suitable honors be rendered by units of the Armed Forces under orders of the Secretary of Defense.

I do further appoint December 5, 2018, as a National Day of Mourning throughout the United States. I call on the American people to assemble on that day in their respective places of worship, there to pay homage to the memory of President George H.W. Bush. I invite the people of the world who share our grief to join us in this solemn observance.

IN WITNESS WHEREOF, I have hereunto set my hand this first day of December, in the year of our Lord two thousand eighteen, and of the Independence of the United States of America the two hundred and forty-third.

DONALD J. TRUMP
___________________________________________

Source: https://www.whitehouse.gov/presidential-actions/presidential-proclamation-announcing-death-george-h-w-bush/

---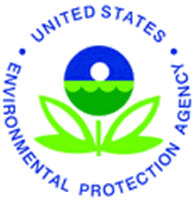 Environmental Protection Agency

EPA recognizes community as Libby cleanup draws to a close (posted 11/29/18)
Regional Administrator Benevento presents award to City of Libby, Montana for redevelopment of Riverfront site
Environmental Protection Agency
On Thursday, November 29, 2018, the U.S. Environmental Protection Agency (EPA) recognized the work and collaboration in Libby, Montana since the W.R. Grace vermiculite mine became a Superfund site in 1999. To date, EPA has investigated over 8,100 properties and as of mid-November 2018, completed the last of over 2,600 scheduled property cleanups located within Libby and Troy. These cleanups required the removal and replacement of more than one million cubic yards of contaminated soils.

"This is an incredibly resilient community and I am honored to recognize those who have made a difference, especially throughout the Superfund redevelopment efforts," said Doug Benevento, EPA Regional Administrator. "As this 19 year-long cleanup draws to a close, we are here to thank local and state agencies and organizations and community members alike for their hard work, perseverance and for envisioning a vibrant community."

Under the Trump Administration, the Superfund program has reemerged as a priority to fulfill the Agency's core mission of protecting human health and the environment. Over the next year, this phase of the cleanup will be closed out and long-term operations and maintenance of the site will transfer to the state in 2020. EPA activities at the W.R. Grace mine site will continue into the near future.

EPA began working with the City of Libby in 2009 to see how cleanup work at W.R. Grace's former export plant could support beneficial reuse in this area. The 17-acre former plant site along the Kootenai River was used by W.R. Grace to store mined vermiculite before it was shipped. The City of Libby came together with EPA, Montana Department of Environmental Quality (MDEQ), Lincoln County plus many other federal and state partners and community organizations, to develop a coordinated approach to the area's cleanup and redevelopment. In 2013, the City of Libby officially opened Riverfront Park. The park has become a crown jewel for Libby and is used for community gatherings, weddings and celebrations, including Libby's annual Riverfront Blues festival.

In addition to recognizing the City of Libby for their work on the Riverfront Park, EPA also recognized the following organizations for superior achievement in site reuse and environmental sustainability:
Libby Parks Committee
Flathead Electric Cooperative
Lincoln County's David Thompson Search and Rescue
Society of American Foresters
BNSF Railway
Montana Department of Natural Resources and Conservation
Montana Department of Environmental Quality
U.S. Forest Service – Kootenai National Forest
United States Army Corps of Engineers – Omaha District

Contractors for EPA and the US Army Corps of Engineers were also recognized for having an exceptional commitment to safety on this project. In October of this year, contractors surpassed the one-million-hour mark without a lost workday incident.

Visit: https://go.usa.gov/xP6dT for a new video about the site.

---
Troy's 2018 Annual Christmas Lights Contest (posted 11/20/18)
Deadline for entries is Dec. 16, 2018
The Troy Christmas Lights contest is an annual contest open to residences located within a 2 mile radius of downtown Troy. This annual contest takes place this year from December 18th - 20th. Categories include Most Over the Top Display, Classic Christmas (Tasteful and Traditional), Most Unique, and People's Choice. Each prize category receives $100! Entries must be received by December 16th.

A list of contestants will be available on the Troy Christmas Lights Contest Facebook page and in the foyer of First Montana Bank in Troy. Come join in the holiday cheer and tour the displays!

For more information visit our Facebook page, https://www.facebook.com/troychristmaslights, email troylightscontest@gmail.com, or call Angie at 406-291-6315.

---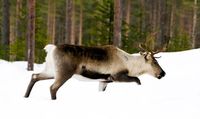 Stock photo courtesy Montana Fish, Wildlife & Parks

Rare Caribou sightings reported in Northwest Montana (posted 11/5/18)
Montana FWP working with wildlife biologists in British Columbia
Montana Fish, Wildlife & Parks
Montana Fish, Wildlife & Parks regional staff have received reports of a rare sight in northwest Montana.

Residents have recently documented sightings of woodland caribou near the U.S.-Canada border. The multiple sightings include the potential for a bull and a cow in separate locations.

Caribou, members of the deer family, are native to northwest Montana but have almost completely disappeared from the contiguous United States over the last half century.

Woodland caribou herds once stretched from central British Columbia to Idaho, Montana and Washington. The decline in population is largely attributed to high mortality linked to habitat fragmentation, alteration, loss of old growth forest, and subsequent predation impacts. Woodland caribou are now protected in the United States and British Columbia.

Caribou have been known to roam from the Selkirk and Purcell mountain ranges in southern B.C into Montana, Idaho and Washington but the occurrences have become increasingly rare.

Caribou are similar in size to mule deer but have different coloration, large round hooves and unique antlers. Even cow caribou can have visible small antlers.

"There are three weeks left of big-game hunting season in Montana. Hunters are reminded to be sure of their target and beyond," said Neil Anderson, FWP Region 1 wildlife manager.

After confirming reports of the recent sightings, Montana FWP contacted wildlife biologists in British Columbia and informed them of the sightings. FWP will continue to work closely with partners in British Columbia on the conservation of the species.

---
Be alert for grizzly bears outdoors (posted 10/25/18)
Bears roaming lower-elevation areas seeking food sources before denning
Montana Fish, Wildlife & Parks
Bears are very active right now as denning season approaches. Northwest Montana is home to abundant populations of grizzly bears and black bears.

Recent sightings have ranged across the region at lower elevations, including the Stillwater River drainage in and around Ray Kuhns Wildlife Management Area and the lower Flathead River. Bears are actively seeking food sources before winter, and residents are advised to clean up or secure food attractants, such as garbage, dog food, and livestock. Residents are advised to pick any domestic fruit from their property.

Chicken and livestock should be properly secured with electric fencing or inside a closed shed with a door. Recreationists are urged to "Be Bear Aware" and follow precautionary steps and tips to prevent conflicts, such as traveling in groups and making noise.

Hunters should always remain vigilant and remember that moving slowly and quietly increases your chances of surprise encounters and game-calling mimics prey. Bear spray is an effective deterrent and everyone, especially hunters, is encouraged to carry it in the outdoors.

More safety information is available on the Montana Fish, Wildlife & Parks website, fwp.mt.gov. Residents can call FWP regional offices to learn more about bears or to report bear activity. In northwest Montana, call (406) 752-5501.
---
Troy School District Winter Events (posted 10/11/18)
Mark your calendar
Monday, Oct. 29: Northwest Montana Chorale Express HS Auditorium, Troy is hosting this year. A concert of a combination of 6 HS choirs - Libby, Troy, Eureka, Plains, Noxon, Thompson Falls. A guest director will come over and rehearse with the students starting at noon, and then a concert for the public at 6:30PM. This year's guest director is Nicole Sanford from Flathead Valley Community College. The Libby's Select Children's Choir will perform as a guest choir. Free Admission.

Tuesday & Wednesday, November 13th & 14: Troy High School Play 7:00PM HS Auditorium. Troy JH and HS drama club present "Check Please: Take 1, 2, & 3" a comedy about blind dating. Adventure with "Guy" and "Girl" who go on very absurd dates with people they have met online. Admission is $4 for students and $6 for adults.

Monday, December 17: Troy Winter Concert 7:00PM Junior High Band, High School Band, and High School Choir Winter Concert in the Auditorium. Free Admission

Thursday, December 20: Morrison Elementary Winter Concert: At 6:00PM in the Troy Activities Center. Bring a canned food for admission.

---
Grizzly Bear returned to Cabinet Mountains (posted 9/15/18)
Grizzly Bear returned to Cabinet Mountains
A subadult male grizzly bear was captured in north Idaho and returned to the Cabinet Mountains in northwest Montana after it frequented a baiting site.

The 2.5-year-old grizzly bear was originally moved to the Cabinet Mountains in late July as part of an augmentation program aimed at saving the grizzly bear population and boosting genetic diversity in the Cabinet-Yaak Ecosystem.

In recent weeks, the bear moved inside the Idaho border south of Cabinet Gorge Dam and was frequenting a bait site for black bears on private property. Black bear season is open in Idaho and baiting is allowed. The grizzly bear did not have any conflicts and there was no indication that it was food conditioned or habituated to people.

Idaho Fish and Game captured the grizzly bear in early September and delivered it to U.S. Fish and Wildlife Service personnel in northwest Montana. In collaboration with Montana Fish, Wildlife & Parks and the U.S. Forest Service, the USFWS released the grizzly bear in a remote section of the upper South Fork of the Bull River.


---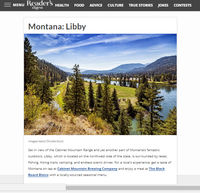 Charming Libby, Montana

Libby, Most Charming Small Town in Montana (posted 8/14/18)
According to Reader's Digest
Reader's Digest posted a story under the Travel section of their website on "The Most Charming Small Town in Every State." Libby was selected as the Most Charming Small Town for Montana. "You'll find the heart of America in these small-town gems lost in time. Add them to your must-visit list now," said author Lyn Mettler.

"Set in view of the Cabinet Mountain Range and yet another part of Montana's fantastic outdoors, Libby, which is located on the northwest side of the state, Libby is surrounded by lakes, fishing, hiking trails, camping, and endless scenic drives. For a local's experience, get a taste of Montana on tap at Cabinet Mountain Brewing Company and enjoy a meal at The Black Board Bistro with a locally-sourced seasonal menu."

Click on this link for their complete list of Most Charming Towns:
https://www.rd.com/advice/travel/most-charming-small-towns-in-every-state/

---
Libby lies in the northwest corner of Montana and is nestled in a valley carved by the Kootenai River on the flank of the majestic Cabinet Mountain Range and Wilderness Area. Today about 2,800 people live within Libby proper. The main industries are lumber and wood products, mining, tourism and recreation. The movies "The River Wild" and "Always" were filmed here. Contact the Libby Chamber of Commerce for brochures, info on lodging and events, general area information, and contact information for local businesses and services.
SUMMER
When the weather warms and the mountain snows melt away, the Kootenai National Forest comes alive with over 2.2 million acres of public land as a playground. Mountain trails and lakes open up, beautiful wildflowers come in bloom, and wildlife have their young. Libby is the basecamp for the Cabinet Mountains Wilderness Area, 90-mile long Lake Koocanusa, the Northwest Peaks Scenic Area, and the Ten Lakes Scenic Area. There is good access to most of the Forest and plenty of room to get away from it all!
WINTER
Winter in Montana means snow, and lots of it! For those who love to play in the deep powder, the Libby area offers tremendous winter fun. Turner Mountain Ski Area, located just 22 miles from Libby, offers challenging downhill skiing with a beautiful view. Their slogan is "steep, deep and cheap", and Turner definitely lives up to that. It's still fairly undiscovered, so you can escape the crowds and get the cheapest lift tickets around. For those who love snowmobiling, there are hundreds of miles of backcountry roads to sled on in the Kootenai National Forest. Cross-country skiers and ice fishermen also can find solitude on a lake and miles of quiet forest trails to enjoy the outdoors. Those who are a bit on the wild and crazy side will love the antics of the Libby Polar Bear Club. Members take winter-time "swims" in frigid Libby Creek every Sunday from October to April. Plungers have ranged in age from 3 to 61. As long as the ice can be broken on the creek, if it has formed, the group will take their plunge, no matter the temperature.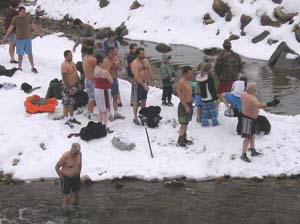 These people must be craaaazzzzzy!
Libby Polar Bear Club