STOKR Registration Procedures:
STOKR is a fundraiser for Habitat for Humanity. There is a limit of 400 riders because of a) limited motel space, and b) limited volunteers available to cook, bake, man food stops and drive support.
The lottery, begun in 2008, worked well. Procedures for 2014 are as follows.
1. Applications will be available on line at www.stokr.org (this webpage) from February 14 until February 28, 2014.
2. Up to 10 applications can be submitted in one envelope. Envelopes with more than 10 will not be accepted.
3. NO duplicate applications. We will be opening and processing each envelope. Duplicates will eliminate you from participation.
4. Applications must be received by March 10.
5. On March 17 we will begin the drawing. When an envelope is drawn all registrants will be entered in STOKR.
6. Confirmations will be sent out by March 30, 2014.
7. We will contact those riders who did not get in for 2014. Those who do not get in will have the option of having their checks returned or torn up.
8, Cancellations received by April 28 will be refunded $20. The vacancy can only be filled from the wait list.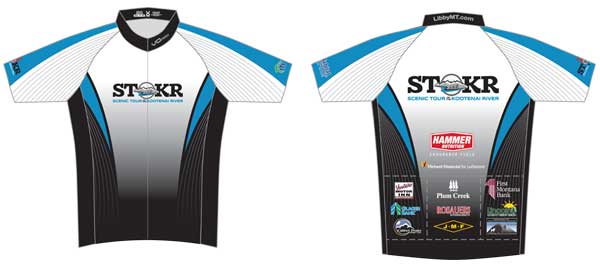 Click here for Jersey Sizing (club fit)
---